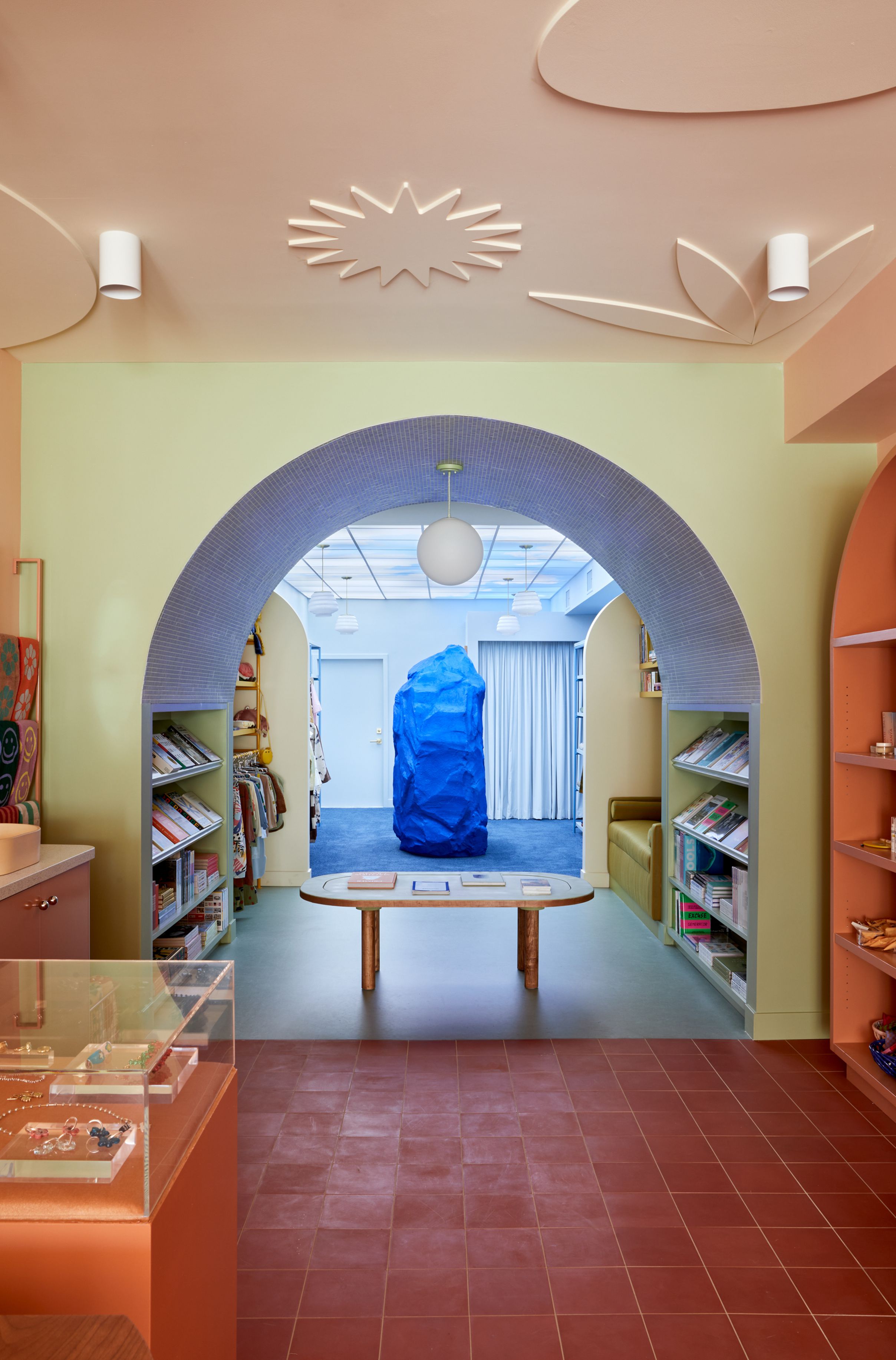 Dreams
Dreams is a lifestyle store situated in the Los Angeles' neighborhood of Atwater Village. Owner, Monica Navarro, commissioned Adi of Sing-Sing to design this concept store hoping for a shopping experience unlike any other in the neighborhood. Adi designed a space inspired by the Surrealist movement of the 1920's in Paris.
The shop not only feels like a space that the surrealists would have designed with it's 7 foot chroma blue boulder sitting under a glowing sky, but it also harkens back to the retail stores of an era that created a fictionalized journeys for customers to experience. A visitor enters a new world when visiting the space, walking through monochromatic layers from warm peaches and terracotta, sage green and finally a wash of blue anchored by the blue, hand-carved boulder.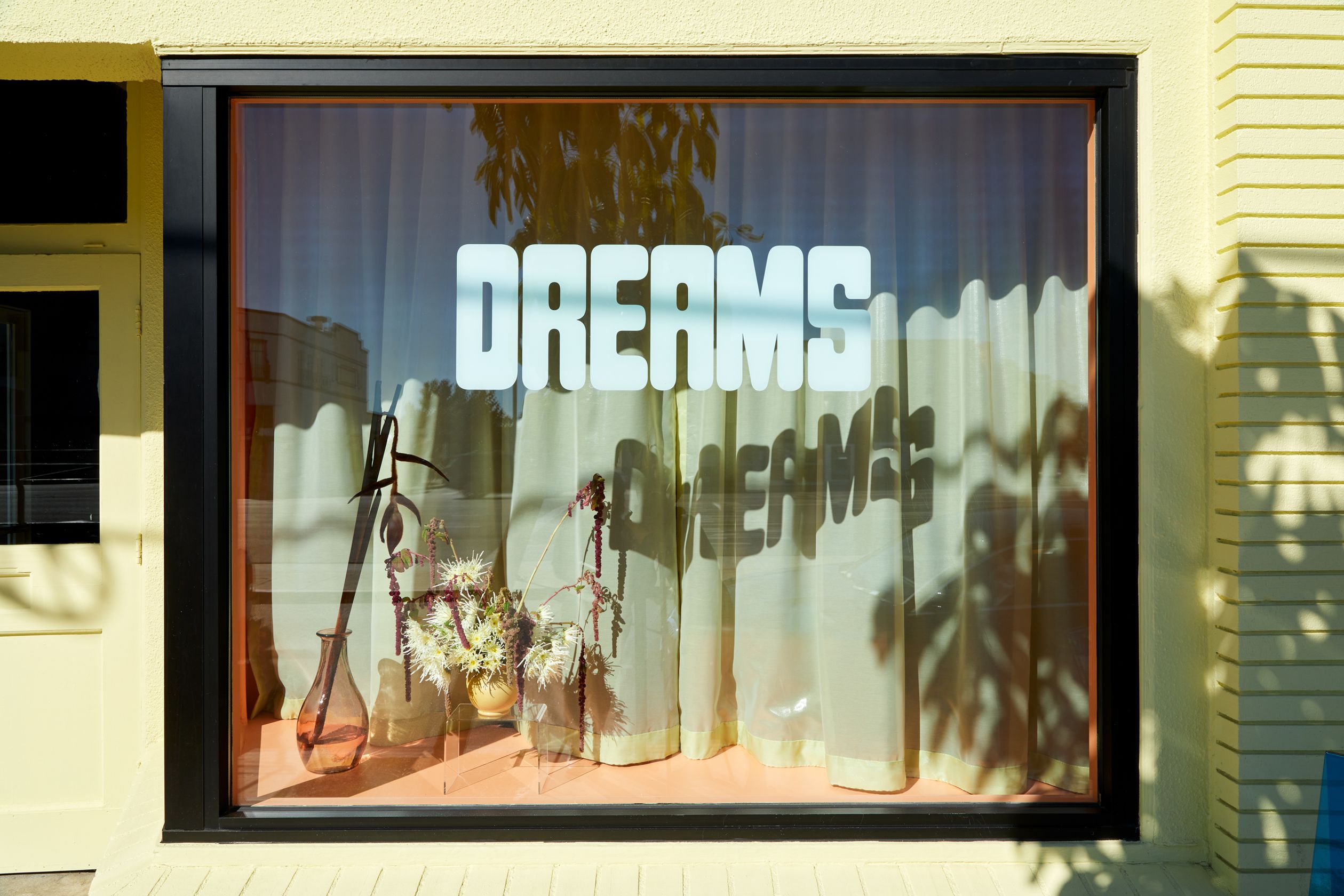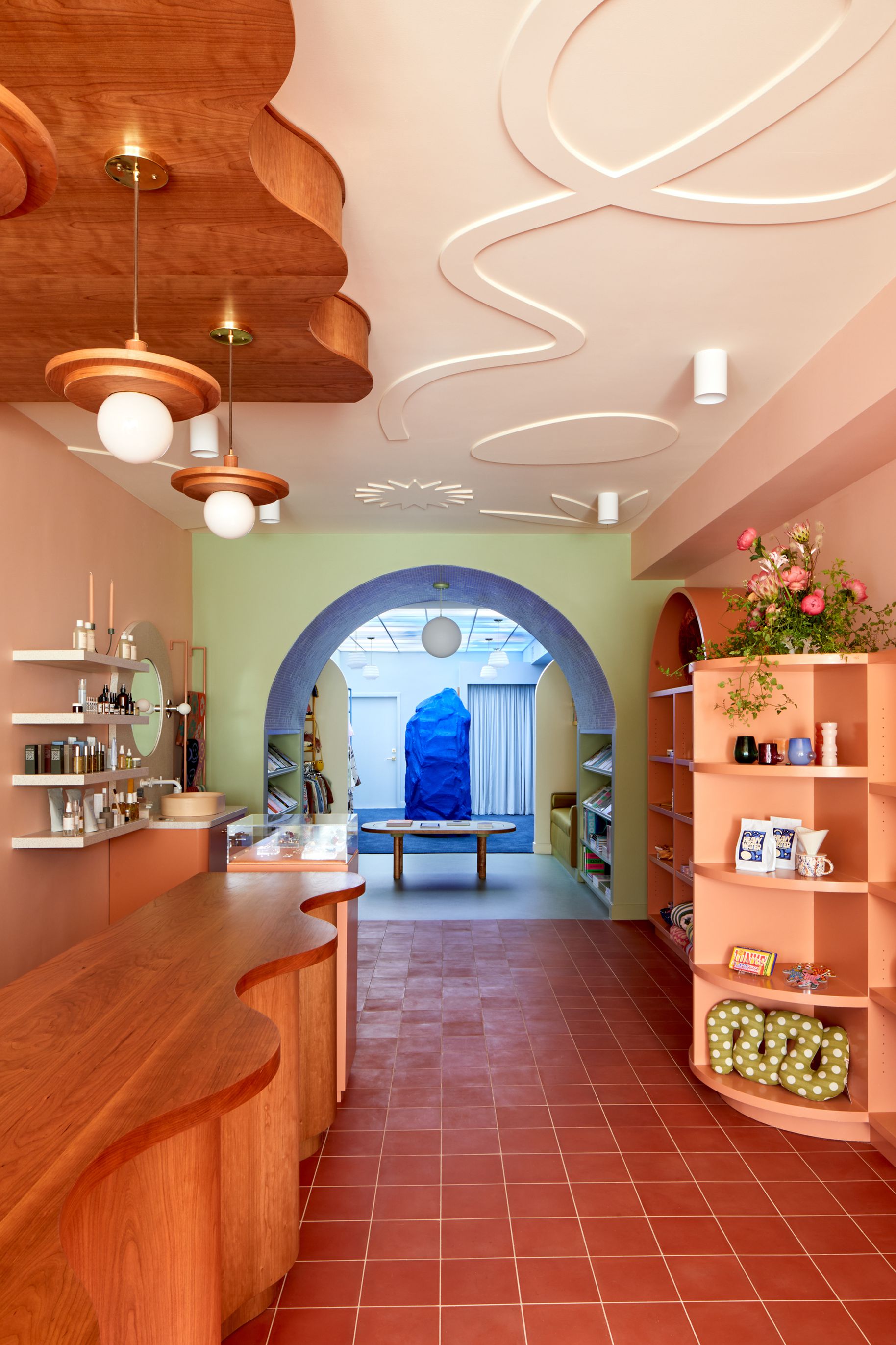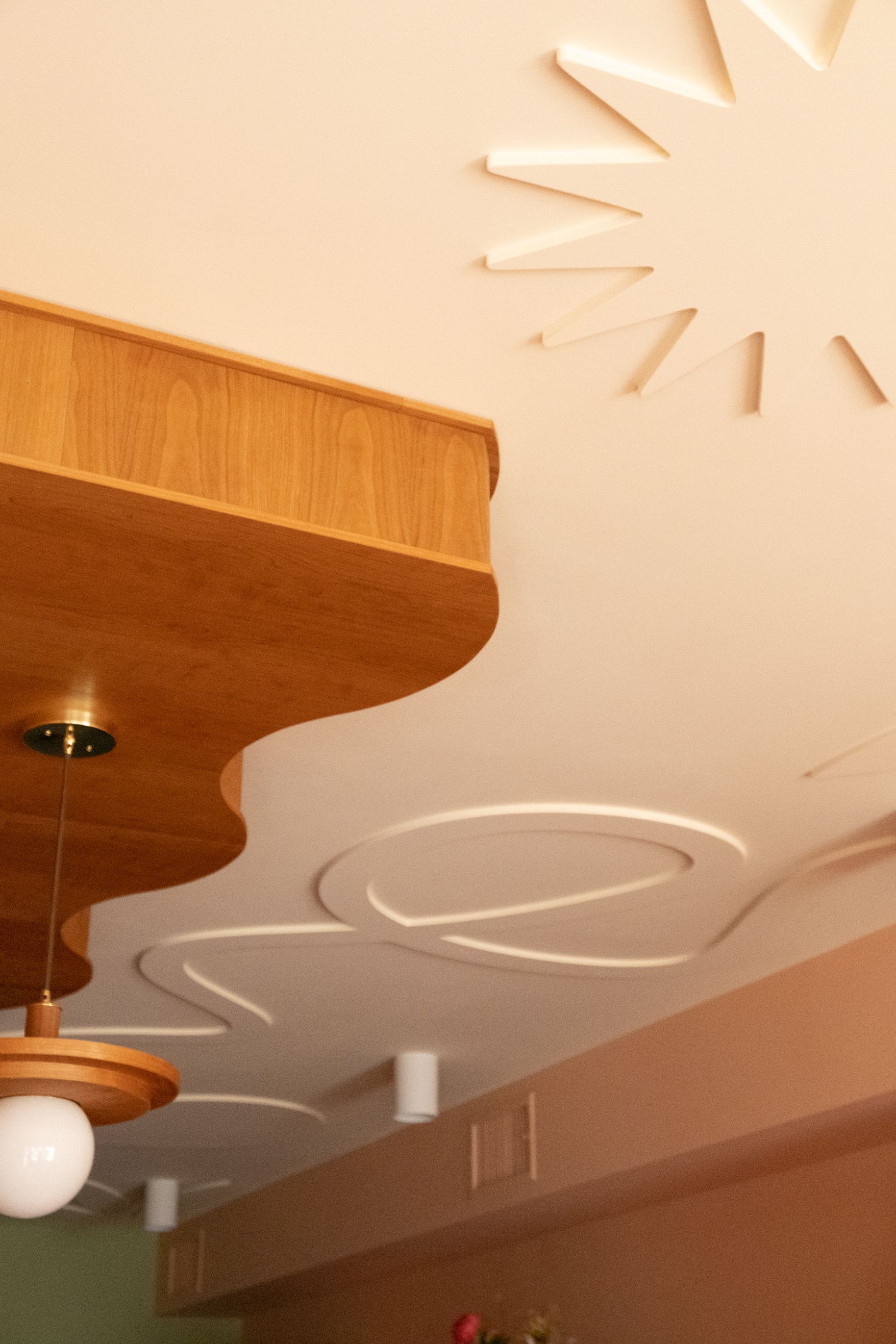 A dimensional ceiling mural displays motifs inspired by Navarro's entrenpeneurial history in Los Angles and Yucca Valley.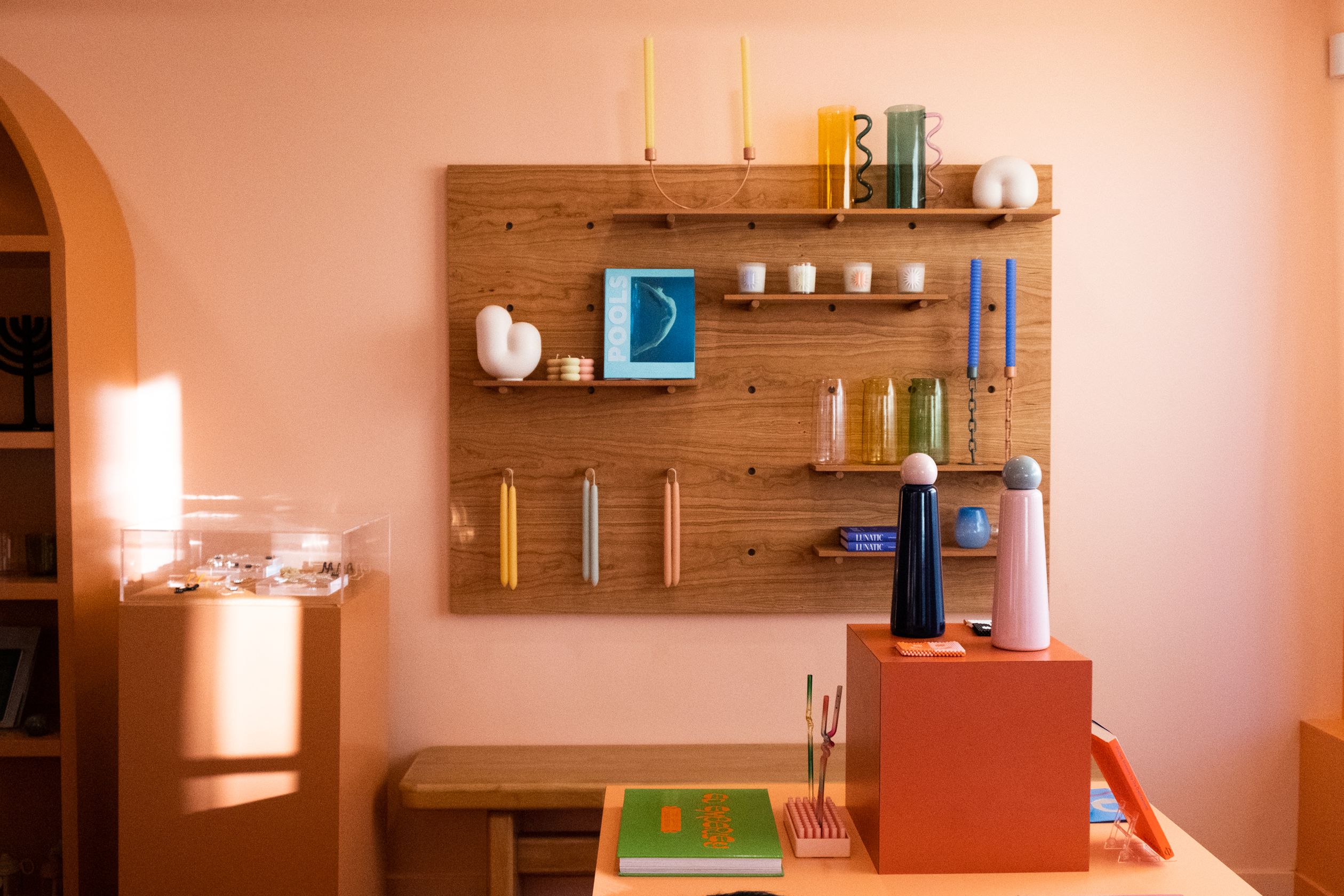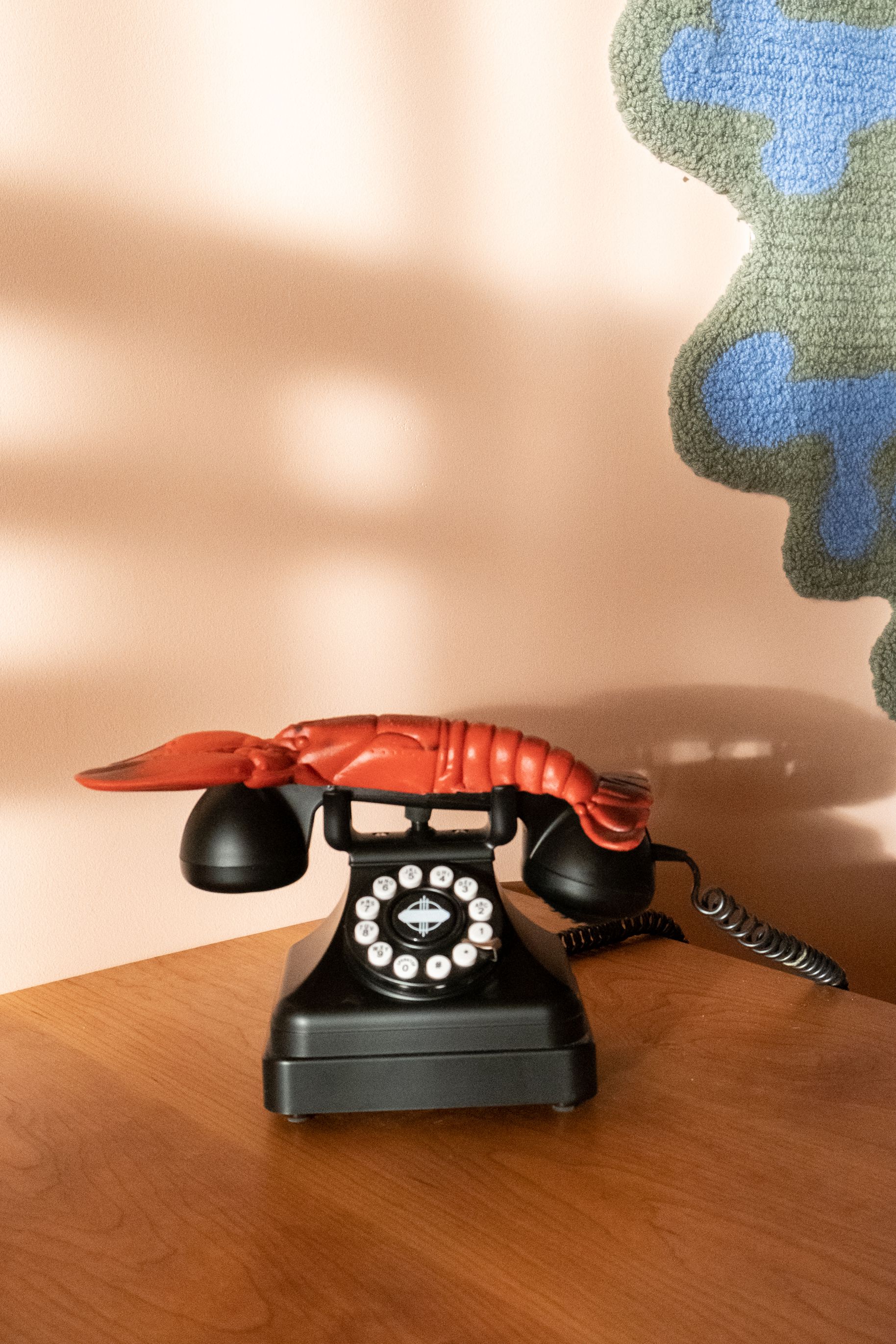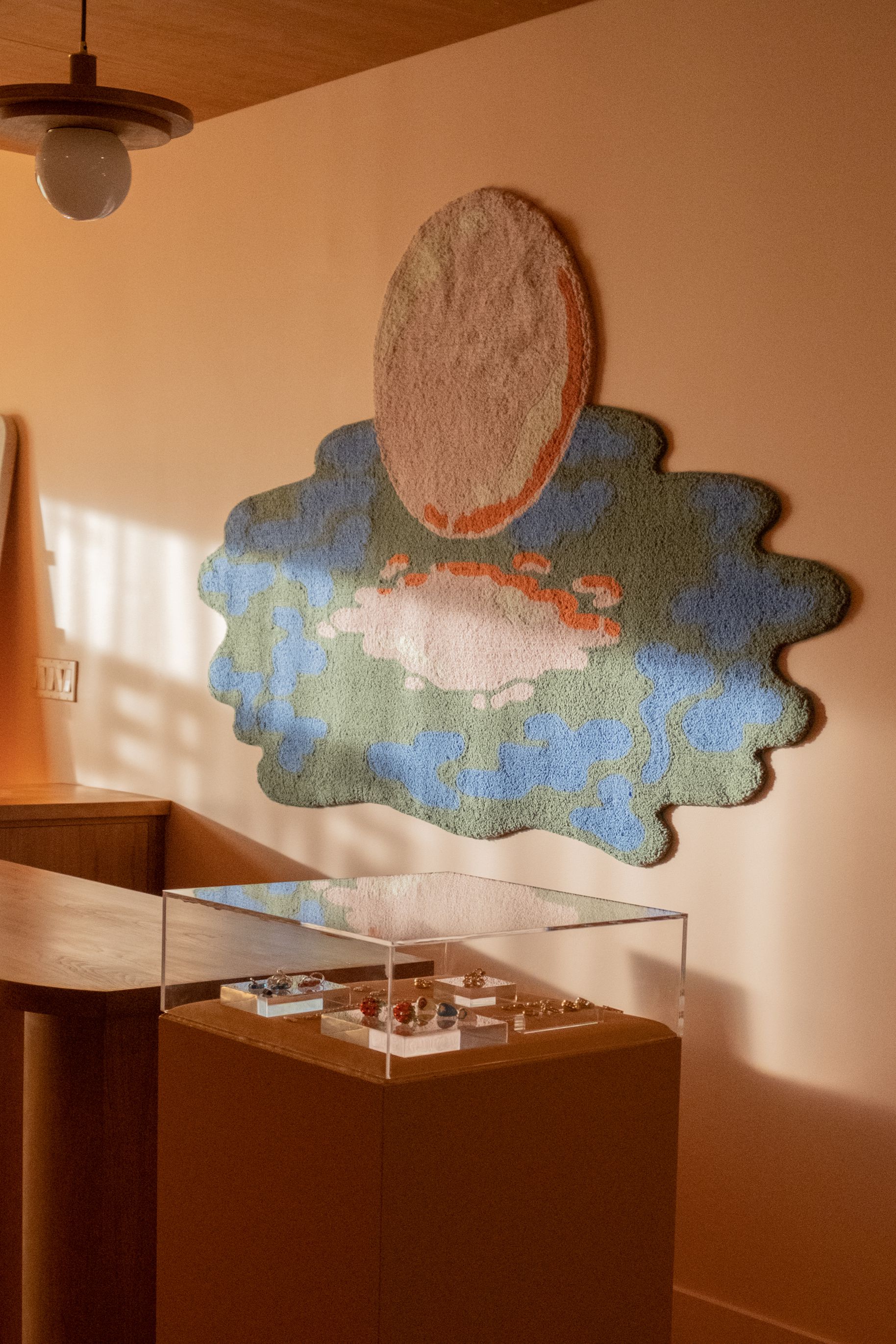 A custom rug tufted by Moira Quinn and designed by Clay Hickson hangs behind the counter creating a soft moment behind the Dreams sales associate.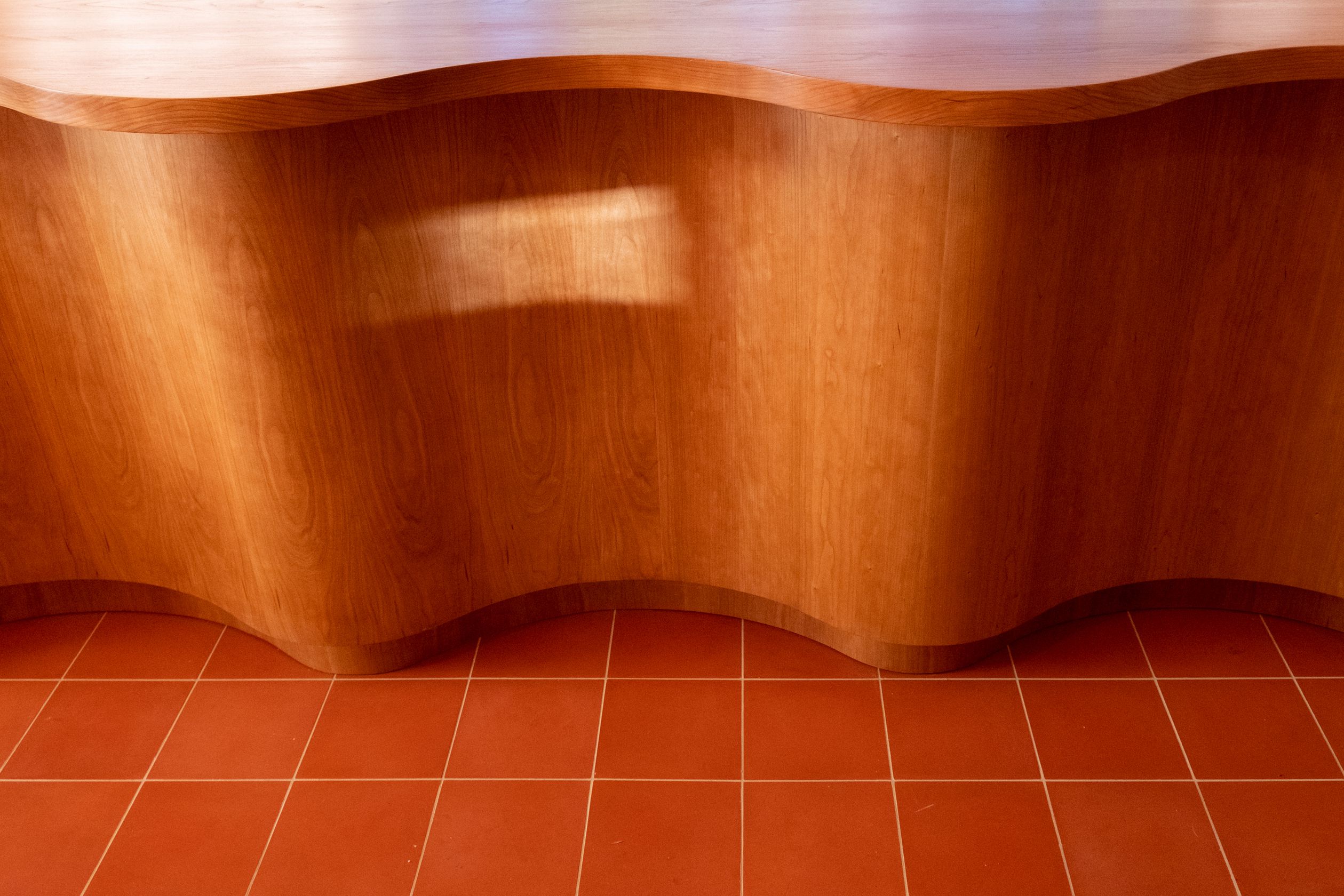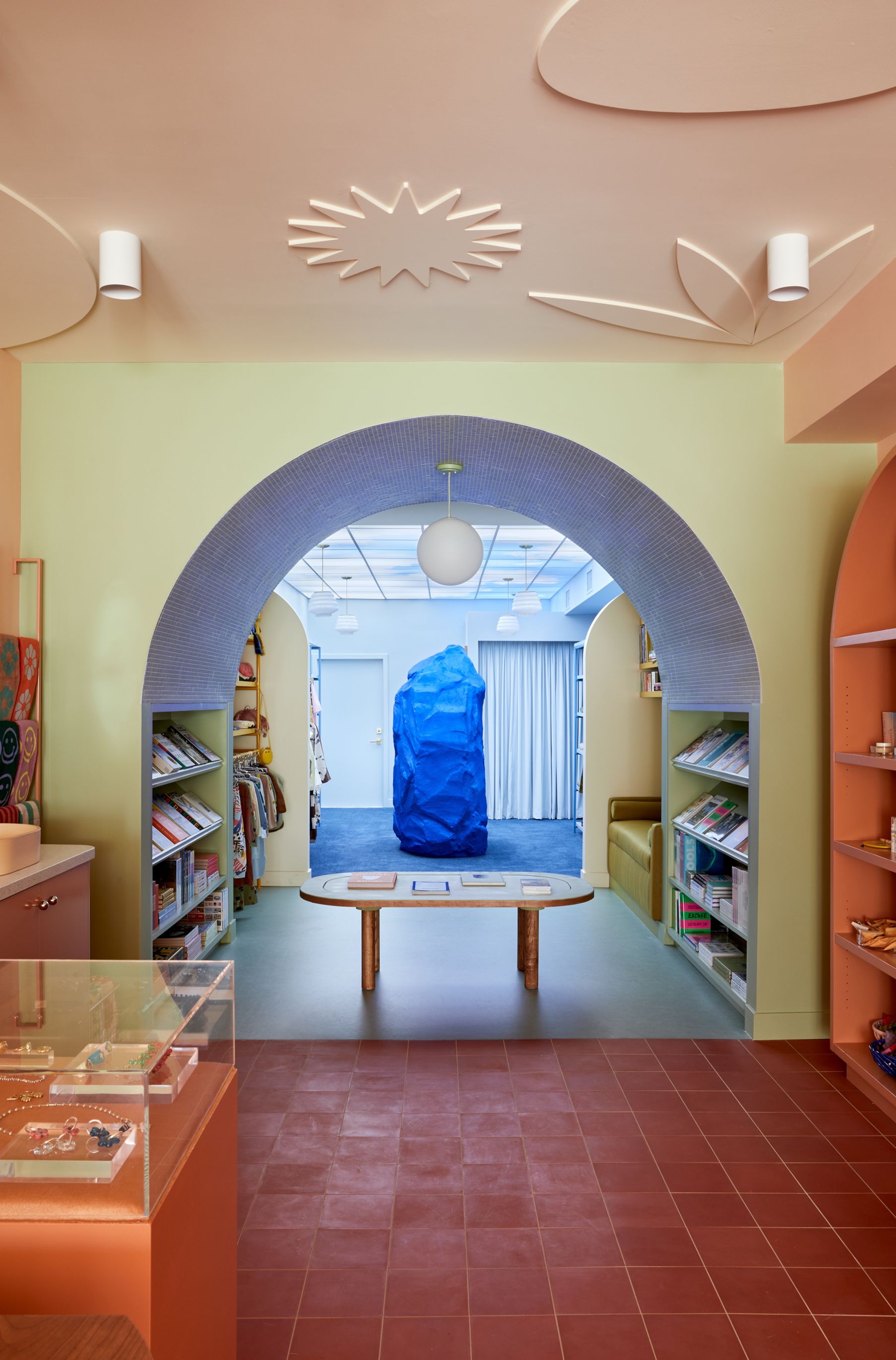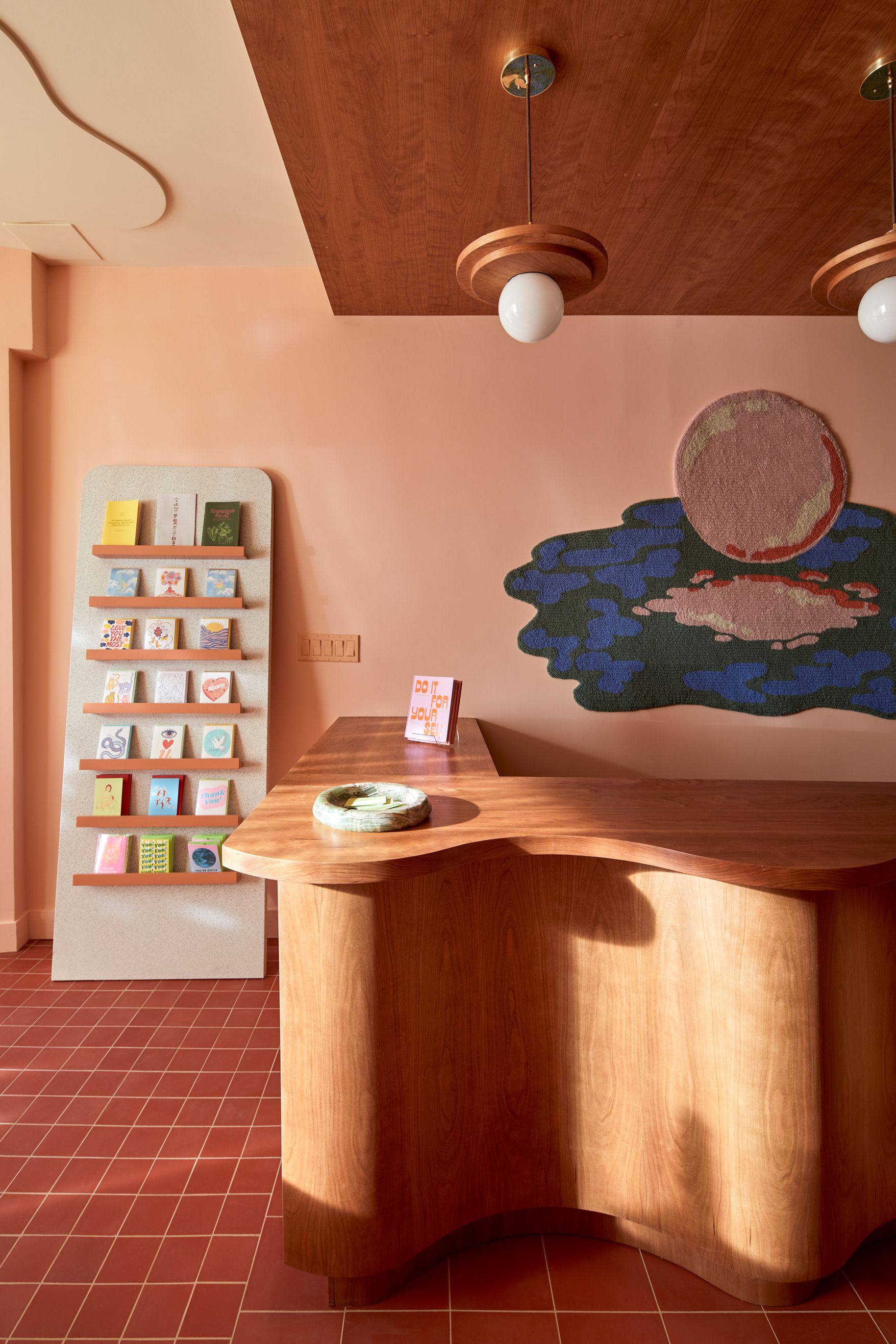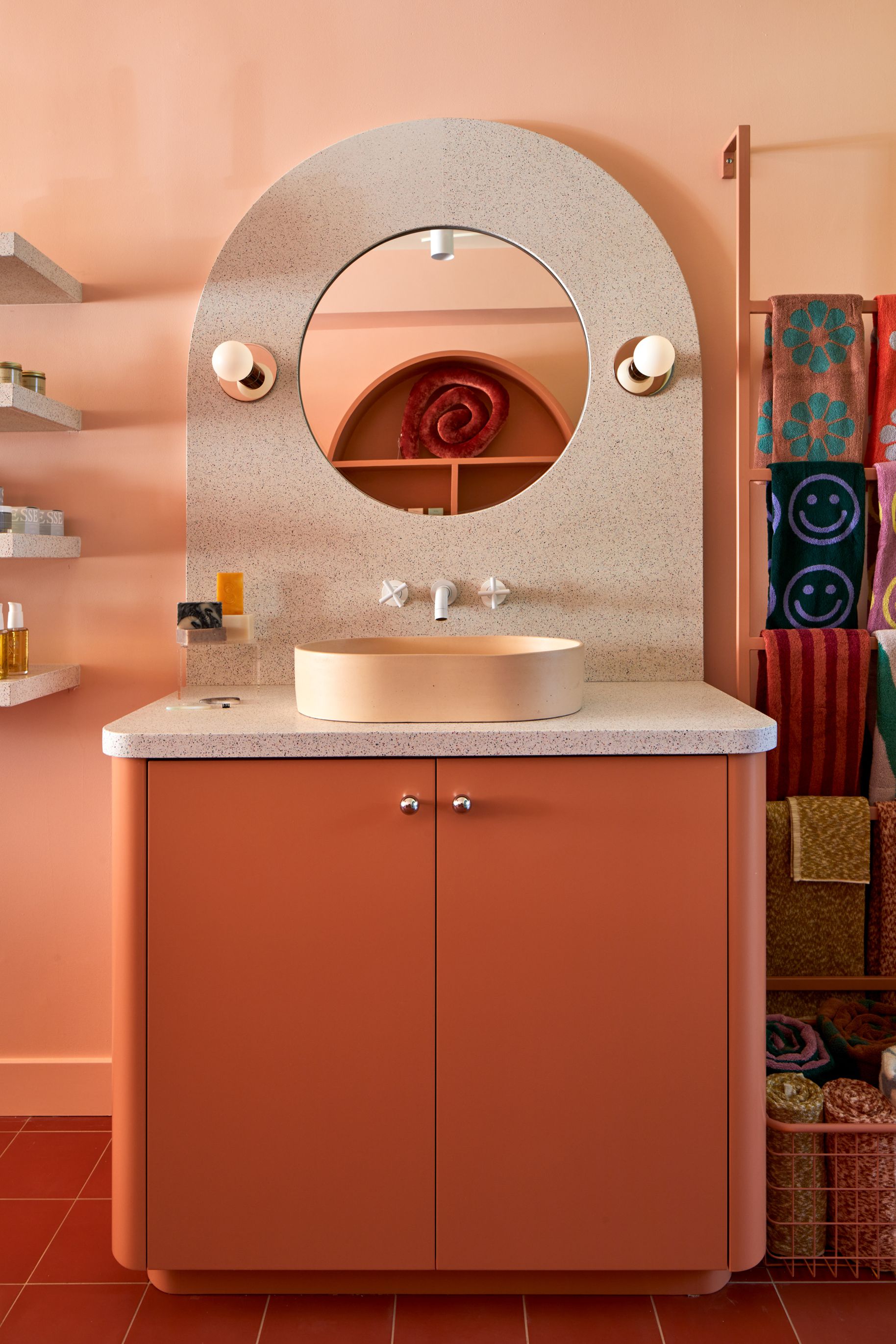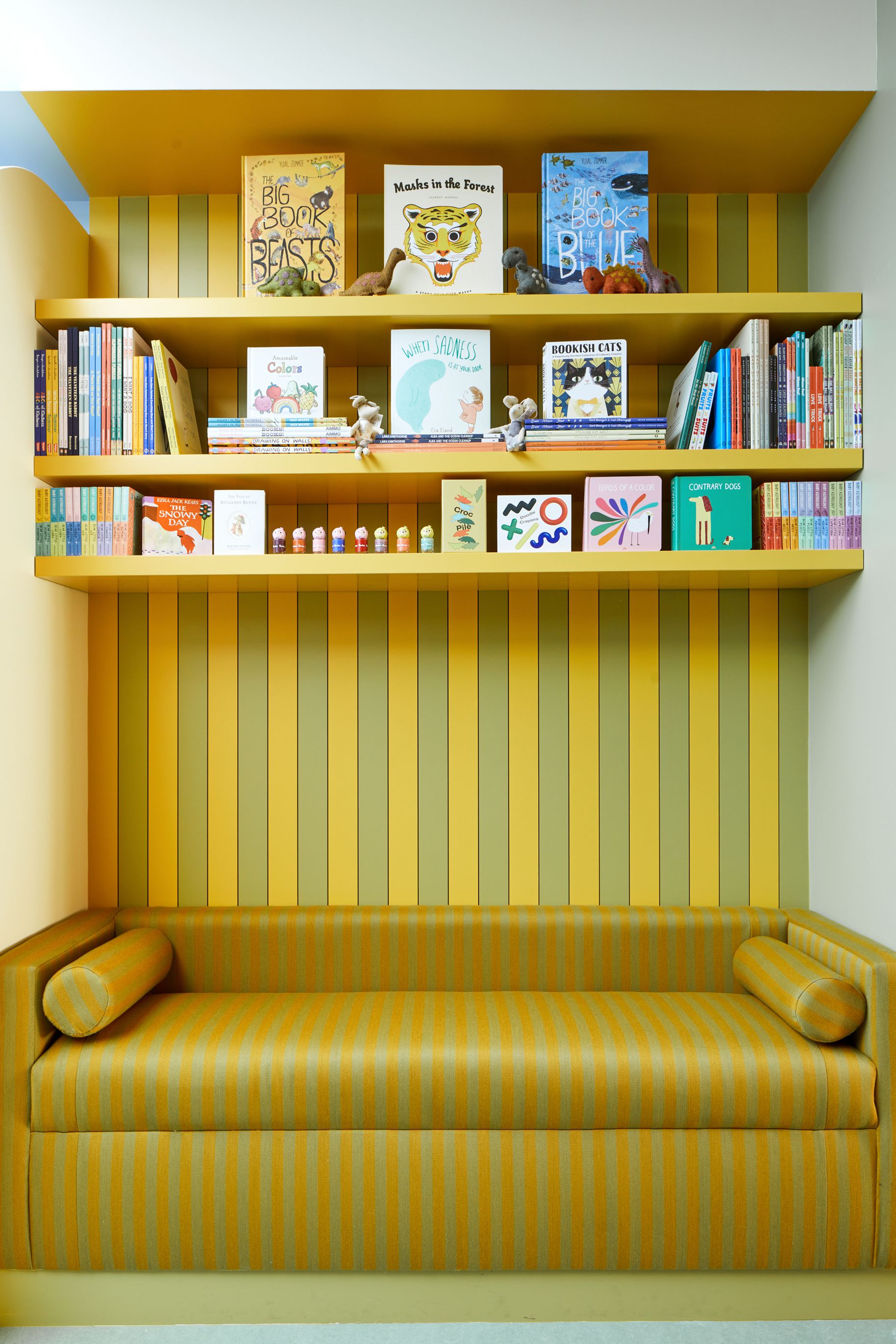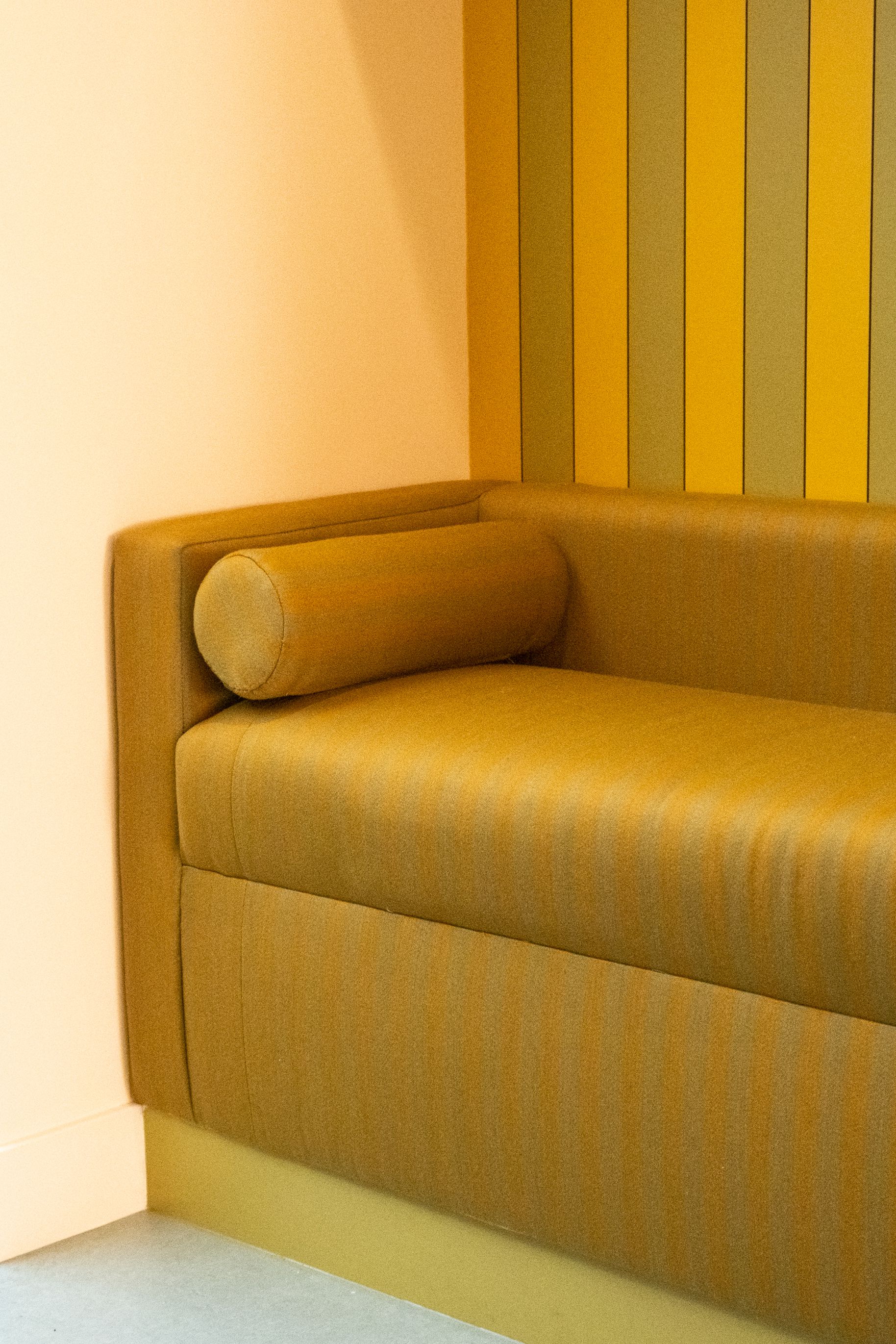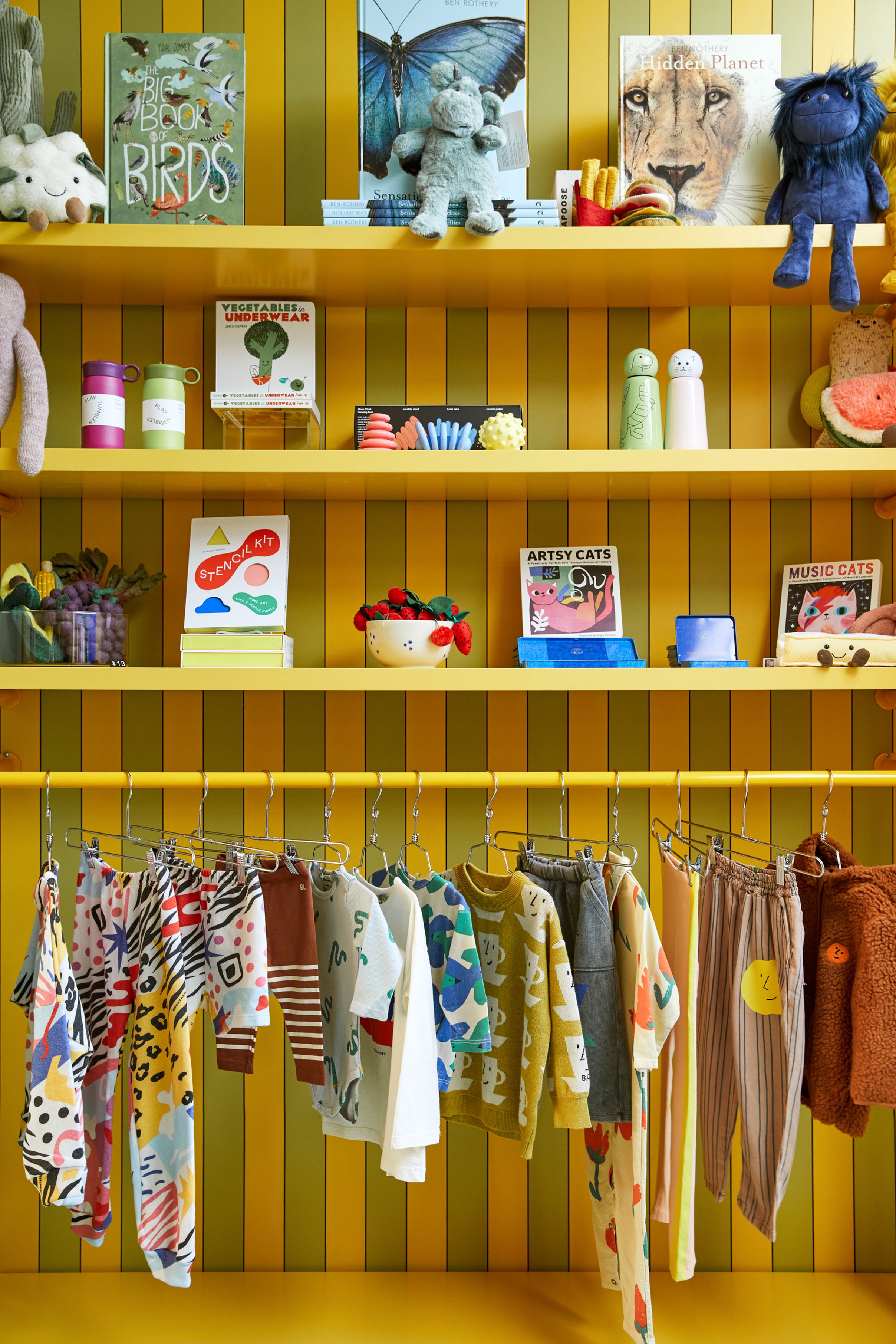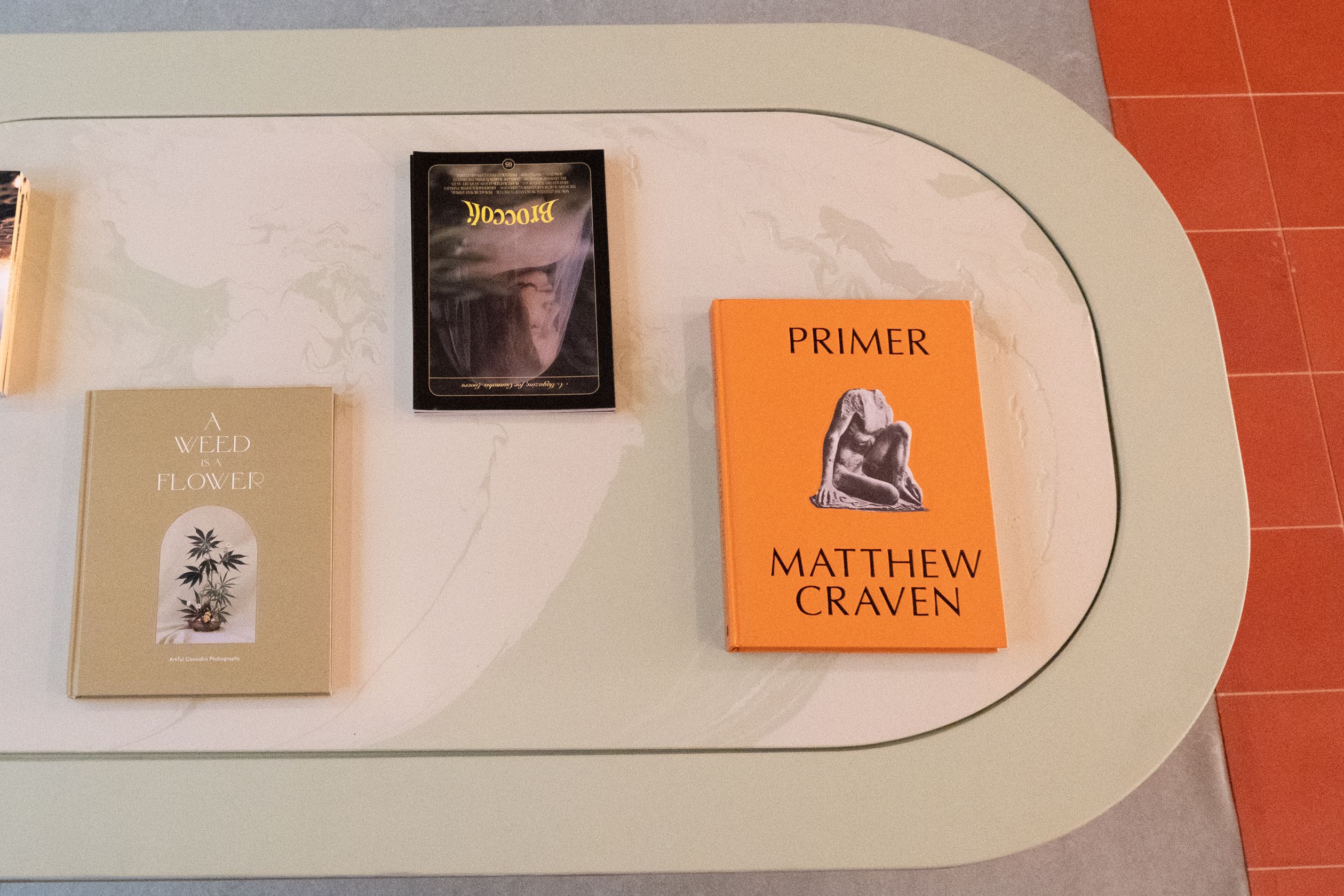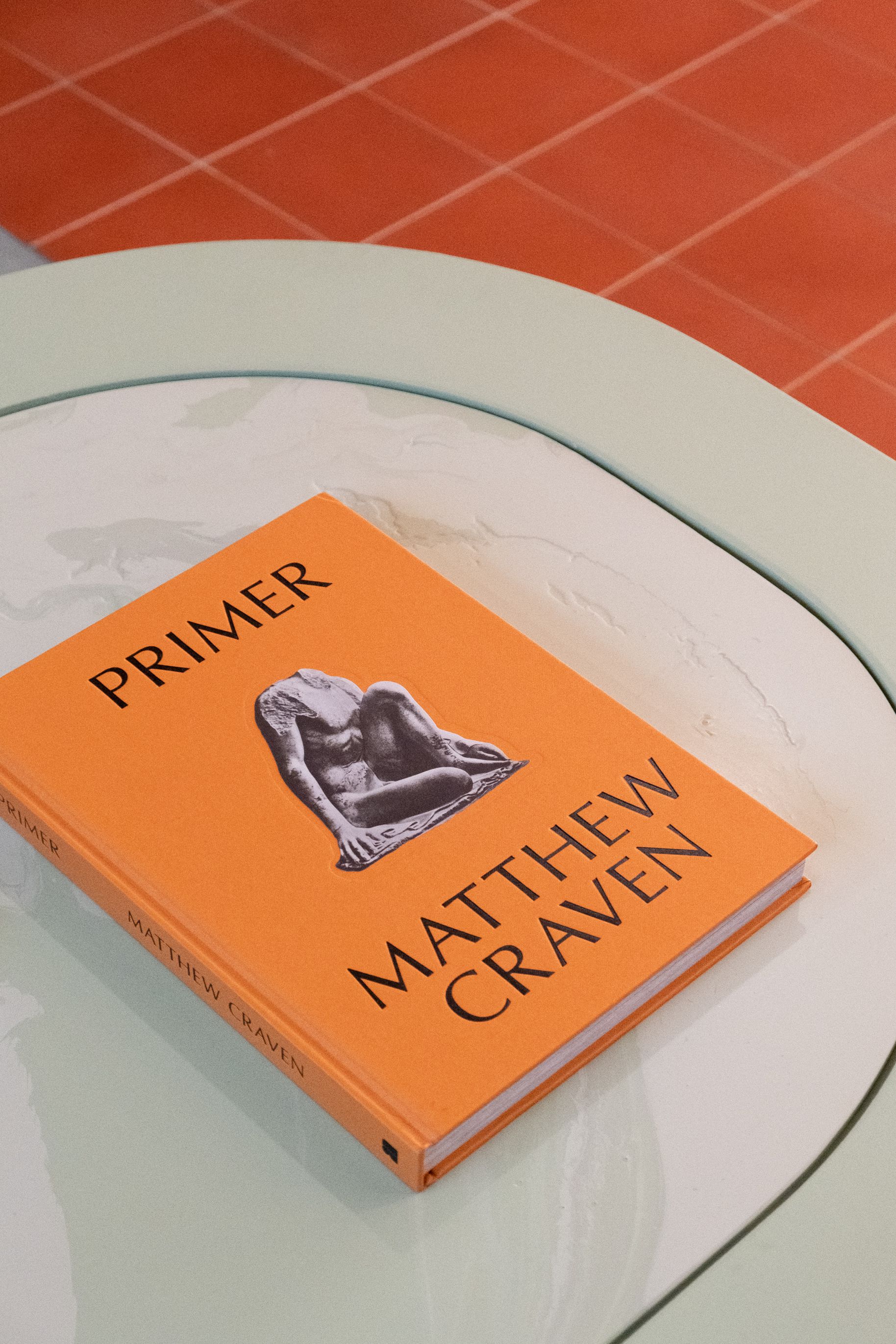 A custom table designed and built by Adi echoes the pearl-over-water motif which Clay Hickson designed for the custom tapesty. The pearl being the hanging globe pendant which hangs over the water-like custom marbled tabletop.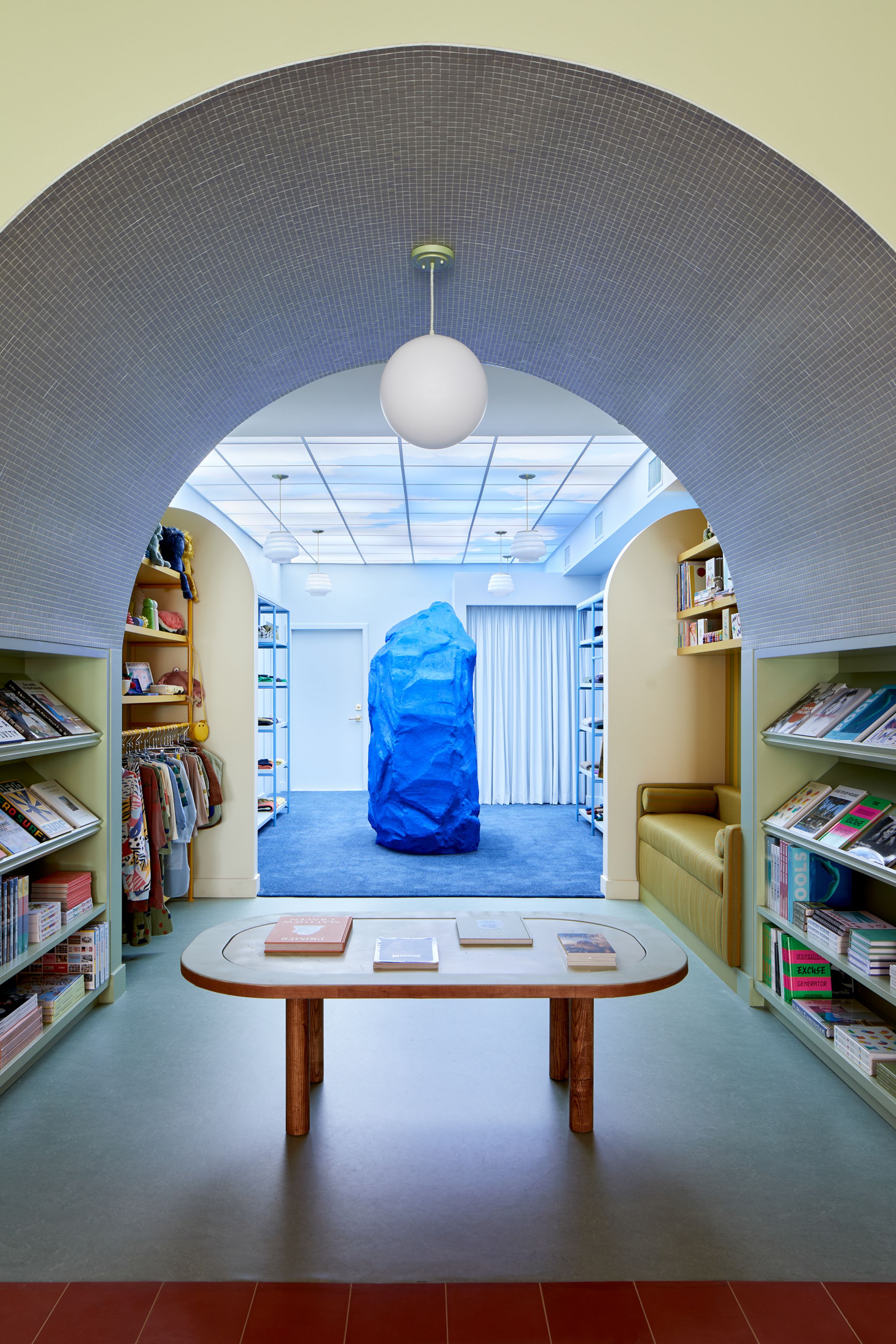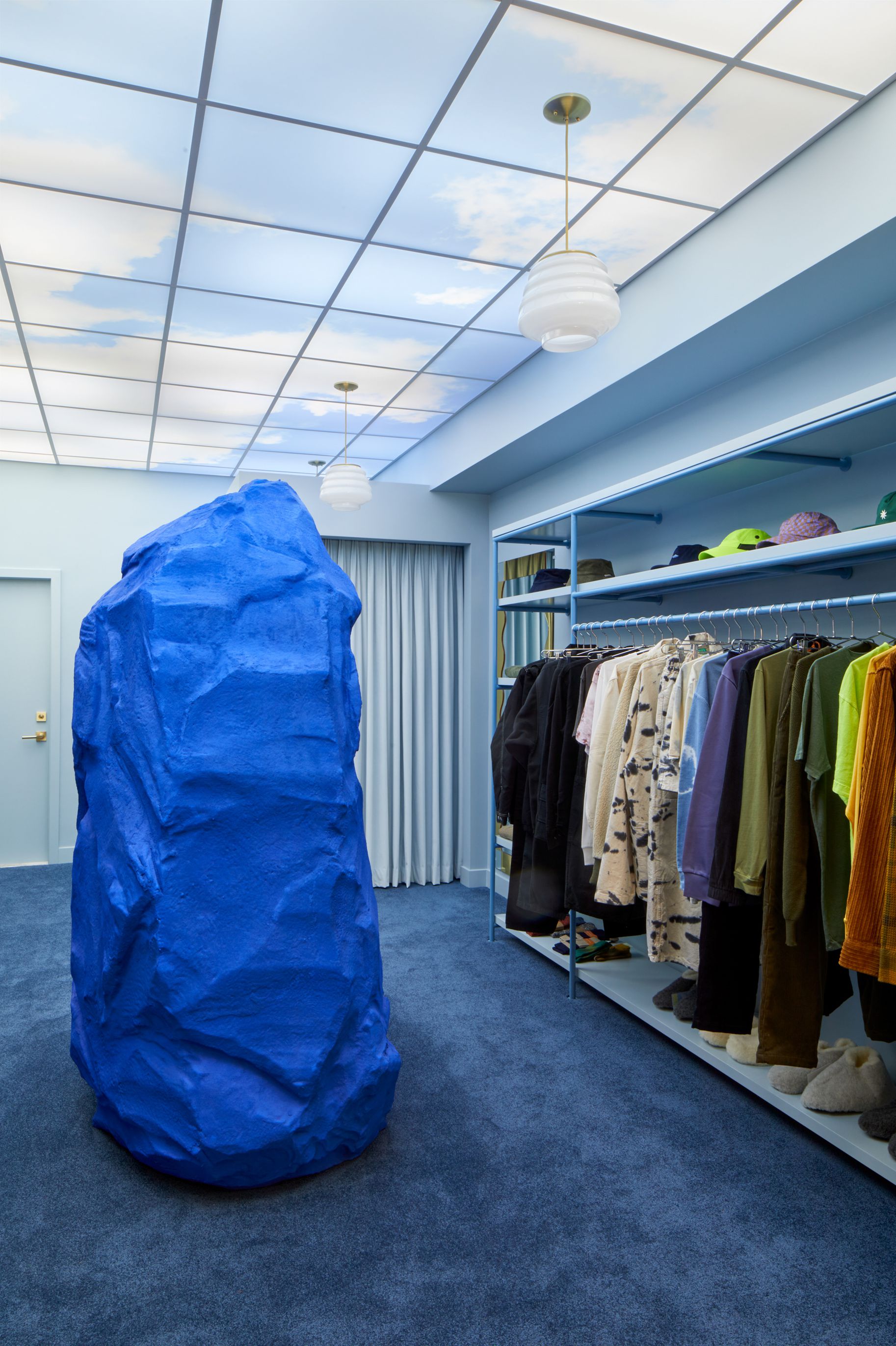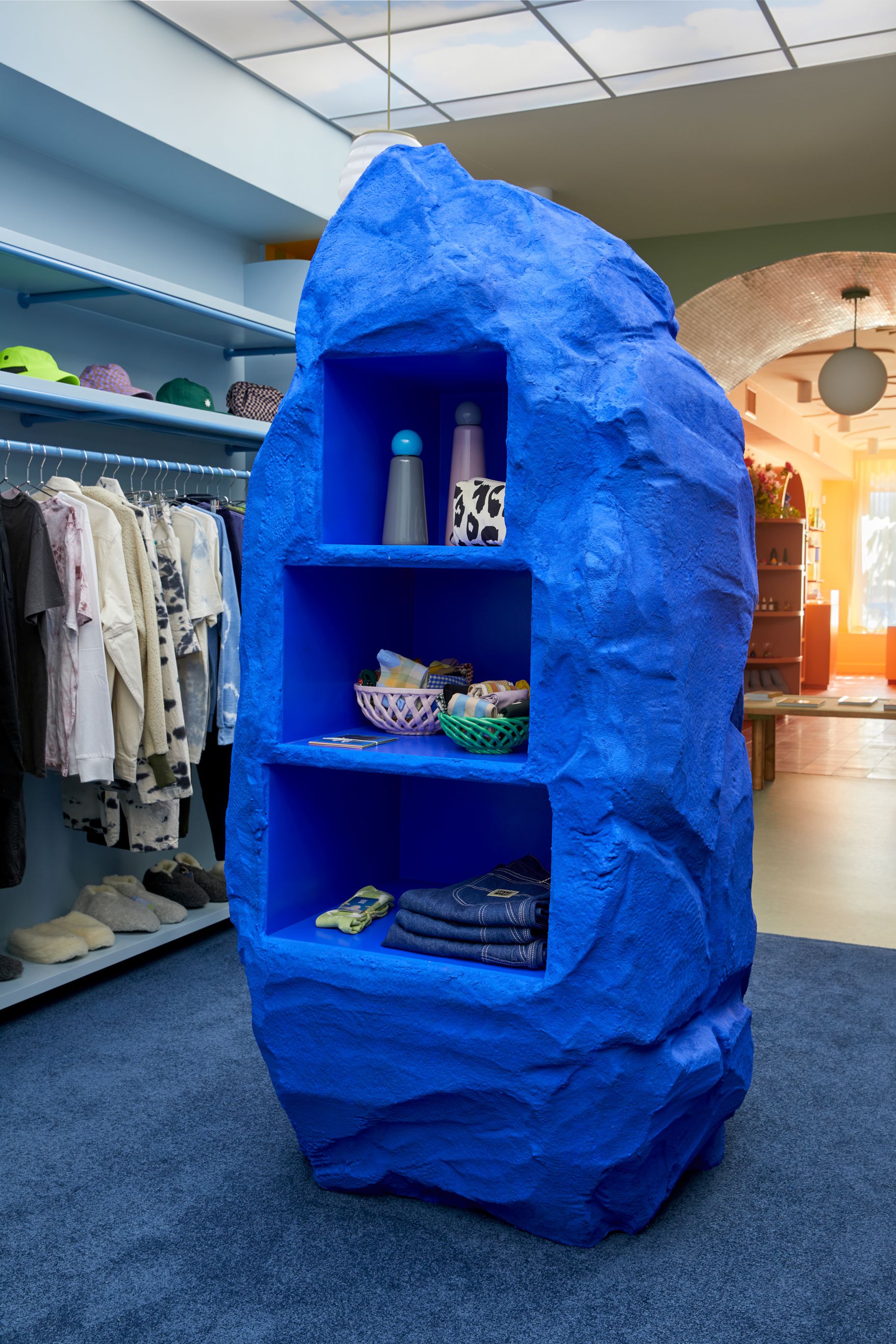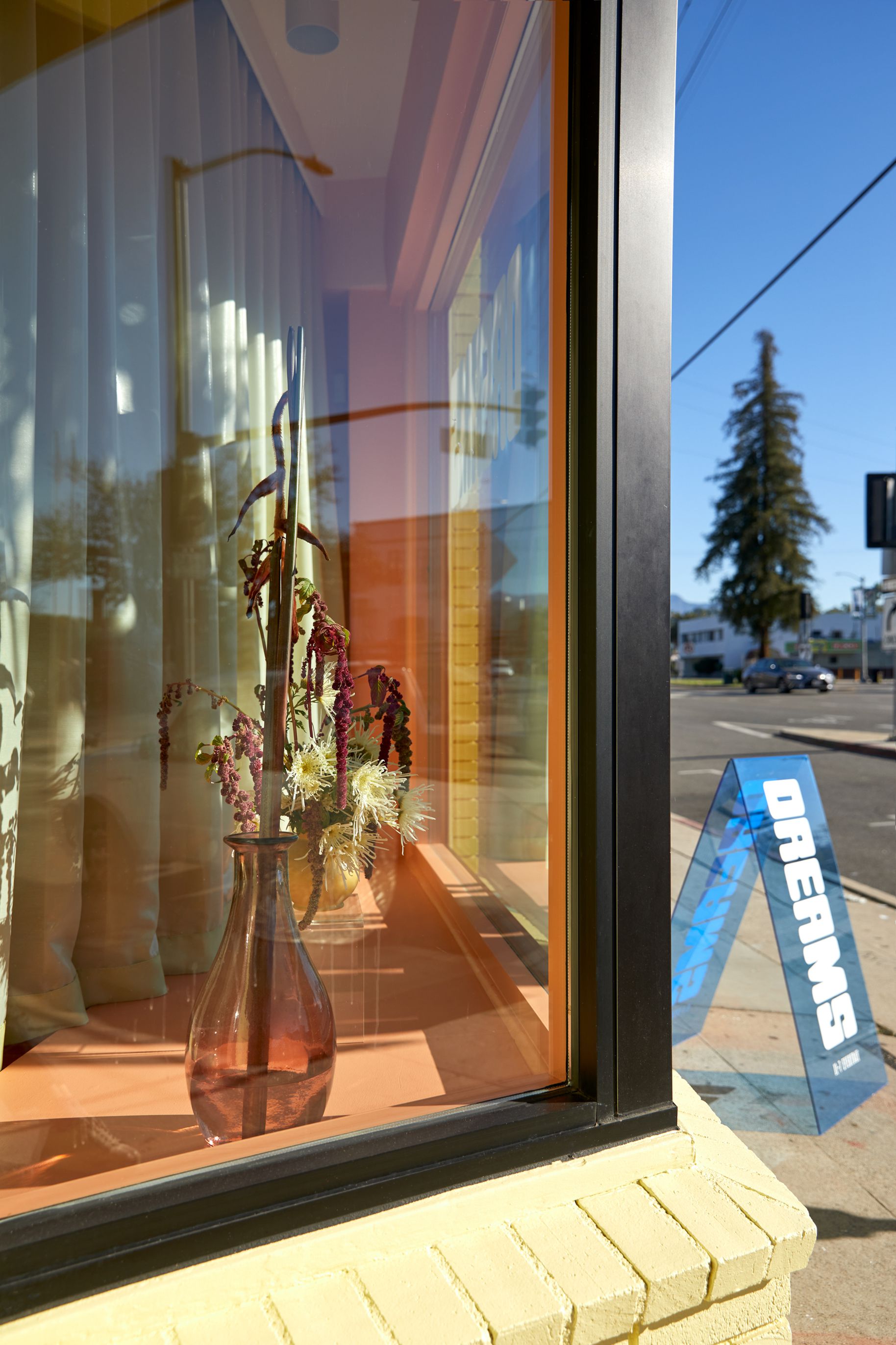 Designed by: Adi Goodrich
Renderings: Patrick Blanchard
Plans: Cynthia Chen
Project Manager: Katrina Rumford
Project Manger: Dröfn Snorradóttir
Contractor: New Age Construction
Woodworking & Casework: Rest Energy / Caleb Engstrom
Custom Build: Dustin Ruegger
Custom Rug: Moira Quinn & Clay Hickson
Graphic Design: Studio Elana Schlenker
Exterior Sign Painting: Ben Sanders
Photography: Ye Rin Mok / Adi Goodrich